One of my birthday prezzies from Lindsay out in California was a long time wishlist front runner:
Full name - Guerlain Rouge G de Guerlain Jewel Lipstick Compact in the color Gracieuse (05 - soft copper nude). Whew. Mouthful.
The packaging is super heavy, and of course (being Guerlain) super gorgeous. As you pull the lippie out a little mirror pops out for quick reapplication perfection. The color really isn't anything special. The formula on par with other high end brands. Not a horrid scent. NOT worth the $46 price tag. I think it's nice to have ONE. Especially if you can snatch it up during an F&F sale, but any more would be excessive. It's so fun to play with, but does finger print up easily. And, on a more embarrassing note, an acquaintence thought it was a pocket rocket. =\ So that wasn't fun. LOL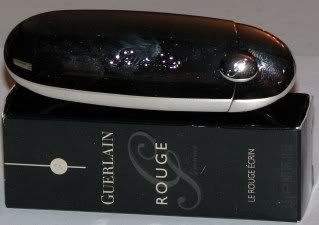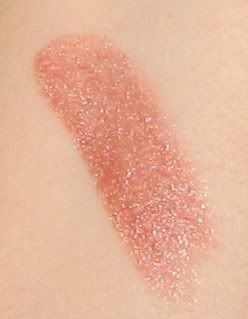 Guerlain Rouge G lippies are available at
Sephora.com
and fine department stores. They retail for $46 plus tax. Ouch.